Finding real love and experiencing genuine emotions is something really rare nowadays. It's an incredible event that has the power to change your life. A sensation that will make you understand things you haven't even realized before.
It's something that it's worth waiting for. Something that should never be compromised. Love is an emotion that needs to be experienced fully. In all its extents, in all its forms in all its realms. Because only then we'll be able to truly understand the meaning of our existence.
In the meantime, know your worth and never settle for something less than you deserve. Be alone if you have to, but wait for the real things. Choose to be with a person who genuinely cares about making you happy.
1. CHOOSE TO BE WITH SOMEONE WHO CAN'T STAND TO BE APART FROM YOU
Find a person who would never want to leave you. Someone who would enjoy being beside you every step of the way. Someone who wouldn't stand not seeing you even for a day.
The person who truly loves you would enjoy seeing you every hour, every minute, every second of the day.
2. STAY SINGLE UNTIL YOU FIND SOMEONE WHO ALWAYS CALLS TO CHECK ON YOU
Don't settle for a person who can't find the time to see you. Don't settle for the inconsiderate guy who plays his childish games with you and avoids expressing his real emotions.
Stay single if you need, but wait for the right person who will show you that love knows no limits.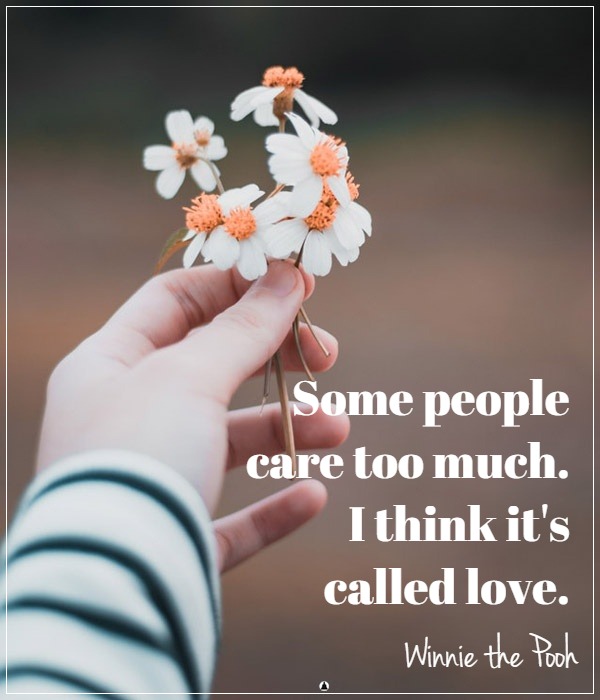 3. CHOOSE TO BE WITH SOMEONE WHO IS NOT AFRAID TO EXPRESS THEIR DEEPEST EMOTIONS
Love is something that should be experienced fully. It is an emotion that should consume our soul and help us experience the sublime sensation of freedom.
If a person can't bother to undress their soul in front of you and reveal their deepest secrets and flaws, that's not love.
4. BE WITH SOMEONE WHO MAKES YOU FEEL THINGS YOU'VE NEVER FELT BEFORE
Choose to wait for the real one. Because when he comes, you'll feel it. You'll feel a burning sensation inside your beautiful, fragile heart. The butterflies in your stomach will go crazy. Your eyes will glisten the way they never did before. Your smile will shine brighter than ever.
When it's right, you'll feel it in your gut.
5. STAY SINGLE UNTIL YOU FIND SOMEONE WHO FULLY EMBRACES AND LOVES YOUR FLAWS
More importantly, never settle for someone who can't embrace you for your individuality. Don't settle for a person who can't accept your flaws and constantly tries to mold you into something they need.
Stay single until you meet the love of your life who will fully accept you for who you truly are.
6. CHOOSE TO BE WITH A PERSON WHO CAN'T IMAGINE HIS LIFE WITHOUT YOU
If you want to feel genuine love and uncensored, raw emotions don't settle for someone who likes to believe that "there are plenty of fishes in the sea".
Instead, save your heart for a person who wouldn't want to imagine his life without you in it. Choose to be with someone who would love imagining his future with you.
7. BE WITH SOMEONE WHO IS PROUD TO HAVE YOU
Be with a guy who won't be afraid to embrace you with all of your achievement and glory. Choose to settle for a man who will cheer for you every step of the way, someone who will celebrate your success, not despise it.
Life is short for wasting on all the wrong people.
8. STAY SINGLE UNTIL YOU FIND A PERSON WHO PROVES TO YOU THAT TRUE LOVE EXISTS
Most importantly, don't settle for less than you truly deserve until you find a man who will do anything to prove to you that love exists and can be found in the most unusual places.
Stay single until you find this person, guard your soul, nurture your heart and choose to be with the one who will show you what love really means.