Sunt exact filmele cu scene de sex sau doar cu aluzii sexuale care ajung sa te excite si te fac sa iti imaginezi propriul scenariu fierbinte.Fie ca le vezi singura sau cu iubitul tau, nu rata cele 10 filme care iti fac pofta de sex din lista de mai jos!

Taking Lives

Filmul cu cele mai fierbinti scene de sex este Taking Lives, care ii are in distributie pe frumoasa Angelina Jolie, pe Olivier Martinez si Ethan Hawke. Scena de sex dintre ea si Ethan Hawke, care interpreteaza rolul unui criminal, este memorabila! O poti urmari aici.

Original Sin

Un alt film presarat cu scene de sex este Original Sin, aparut in 2001.

Protagonistii scenelor fierbinti sunt doi actori extrem de cunoscuti: Angelina Jolie si Antonio Banderas. Acest film nu trebuie sa-l ratezi mai ales ca regizorii nu au fost zgarciti cu scenele care contin nuditate iar actorii au fost lipsiti de inhibitii. Urmareste cea mai intensa partida de sex, din film, aici.
Nine and a half weeks

Intalnirea intre Mickey Rourke si Kim Basinger depaseste planul artistic si ne aduce povestea senzuala si incitanta a unui cuplu care stie sa isi traiasca viata sexuala din plin.

4 scene care mi-au ramas in minte? Partida de sex zgomotos de pe gangul intunecat, scena de striptease lent, scena cand ii ridica rochia si o intreaba cum se simte si scena in care foloseste cuburi de gheata si mancare pe corpul ei, apoi mananca de pe ea. Si daca asta nu e scenariu sexual de incercat, atunci nu stiu ce altceva este. Click si vezi cateva secvente picante din film .

 
Sex and the city

Daca te gandesti strict la titlu, ai putea sa crezi ca vei viziona un film plin cu scene de sex. Ei bine, nu chiar. Cele 4 prietene – Carrie, Miranda, Charlotte si Samantha – sunt chiar cuminti in rolul de protagoniste ale unui film cu asa un titlu.

Samantha, insa face nota discordanta, spre deliciul publicului. Pe ea o vedem vorbind despre sex, facand sex, imaginandu-si sex. Si tot datorita ei il vedem pe vecinul ei aratos facand dus afara complet dezbracat si facand sex. O parte din scena incendiara chiar aici.
In time

Un film nou si intrigant cu Justin Timberlake si Amanda Seifried in rolurile principale.

O productie cumintica, asta daca facem abstractie de momentele romantice dintre cei doi, mai exact acelea in care inoata dezbracati, se saruta si se privesc intens, fac dragoste ca urmare a unui joc de carti pierdut de ea.
Iata care sunt aceastea .
Vicky Cristina Barcelona
Desi credeam cu totul altceva despre acest film, am gasit scene de sex demne de scenarii profesioniste. Javier Bardem, Scarlett Johansson, Rebecca Hall si Penelope Cruz un menage a quatre daca am putea spune. Sexul pe podea este doar un indiciu… Descopera tu restul iar pentru inceput, poti urmari trailerul filmului.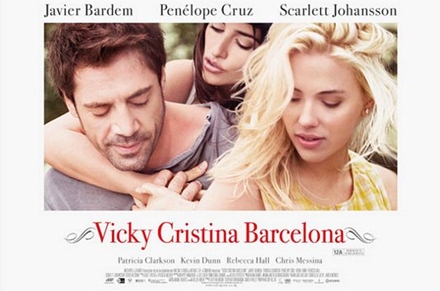 Closer

Closer este un film complicat si puternic senzual care pe unii ii incita, pe altii ii scarbeste si asta din cauza relatiilor adulterine si a presiunii pe care sexul si placerea pentru neconventional o pun asupra psihicului protagonistilor.

Oricum, nu poti ramane indiferenta la scenele de sex salbatic sau de striptease. Iata si scena de striptease, cu Natalie Portman in rolul principal.
Alexander
Reecranizarea povestii antice ni-l aduce in prim plan pe Colin Farrel jucand rolul lui Alexandru si pe senzuala Rosario Dawson in rolul frumusetii Roxana. Povestea nu iti prea atrage atentia pana la scena de sex salbatic dintre cei doi. Urmareste cateva capturi ale scenei de sex aici .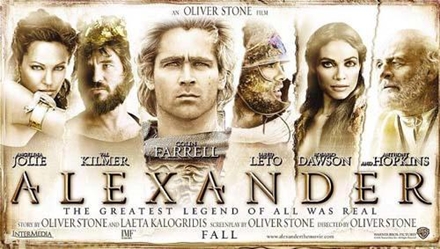 Care este scena ta favorita?